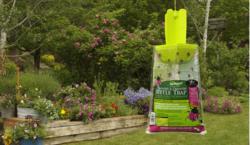 Spokane, WA (PRWEB) July 26, 2012
Gardeners are reporting this may be the worst Japanese and Oriental beetle season in years due to the mild winter and warm spring. These destructive beetles invade gardens and lawns, eating leaves, roots and blooms on everything from trees to prized roses and turfgrass while costing homeowners millions in property damage.
Many gardeners have trouble gaining control over the sheer numbers of Japanese Beetles and Oriental beetles and resort to picking them off by hand or using harsh chemicals that can harm people, pets and the environment. But theres a better and safer solution.
The RESCUE!