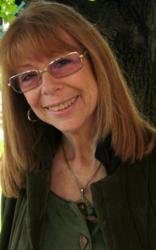 South Salem, NY (PRWEB) July 10, 2012
Banana for a splinter a parents dream solution! Most adults have painful childhood memories about having splinters removed and, as parents, dread the day they have to remove one from their own child. Sterilized needles and holding the screaming child down is a thing of the pastgrab a banana instead! Removal of Lyme ticks can mean tick parts left behind. A recent discovery uses ripened banana peel to remove them as well.
To use the banana for a splinter or remaining tick part associated with symptoms of Lyme Disease, cut a piece of the ripened peel (a part with dark spots on it), tape it on, pulp side to the splinter, leaving it in place overnight. In the morning, the enzymes in the ripe banana will have pulled the foreign matter to the surface. Deeply embedded splinters or tick parts may require another night or two of fresh peel.
Although in some cases there is no substitute for traditional medical care, prescription drugs are not always the best answer. In the award-winning book by Master Herbalist Andrea Candee, Gentle Healing for Baby and Child (Simon & Schuster), Candee shares more than 30 years experience using natural remedies for childrens wellness. Dubbed the natural Dr. Spock, and written as a parents guide to child-friendly herbs and other natural remedies, gentle and easy holistic therapies are given for common childhood ailments and injuries.
The home pantry, as well as the health food market, can store a wealth of healing and nurturing, says Candee. "Its a great guide for baby sitters, too, says Candee, it should be given to the babysitter along with the usual emergency numbers. While there's no alternative to medical help in an emergency like a broken bone, there are many first-aid remedies in the book that may help resolve a situation without the need for the trauma of a visit to the emergency room.